Introduction
Before we delve into how to register a CIDB green card, it's essential for you to grasp that all individuals engaged in construction work must undergo registration with CIDB as Construction Personnel and possess a CIDB Green Card, effective from 1 June 2015.
This essentially implies that you are covered by the CIDB Group Construction Personnel Takaful Plan in case of an accident at the construction site.
Registering for a CIDB green card involves a series of crucial steps that must be adhered to. The process commences by accurately completing the application form with your personal details. After the form is entirely filled, the subsequent step entails attaching essential supporting documents, including copies of identification, qualification certificates, and any documentation verifying your experience in the construction industry.
For further clarification, here's the process of how to register a CIDB green card through Rentakabiz.com.
How to Register CIDB Green Card Online
Step 1: Visit RentakaBiz.com Website
The initial stage of registering CIDB green card involves visiting the RentakaBiz.com website for the registration process. This main page presents two distinct choices: "CIDB Green Card Service" and "Shipping Service". Select the option on the left, which is "CIDB Green Card Service".
Step 2: Select Application Type
In Step 2, which covers how to register a CIDB Green Card, your initial task is to choose the appropriate application type. If you are a Malaysian citizen, kindly click on the application button labeled "Local Workers." Conversely, if you are a foreign worker, please click on the application button and select "Foreign Workers."
Then enter your full name and phone number. Make sure your phone number starts with the digit '60' (e.g.: 60123456789).
Select "CIDB Green Card Registration" and click on the "Register Now!" button.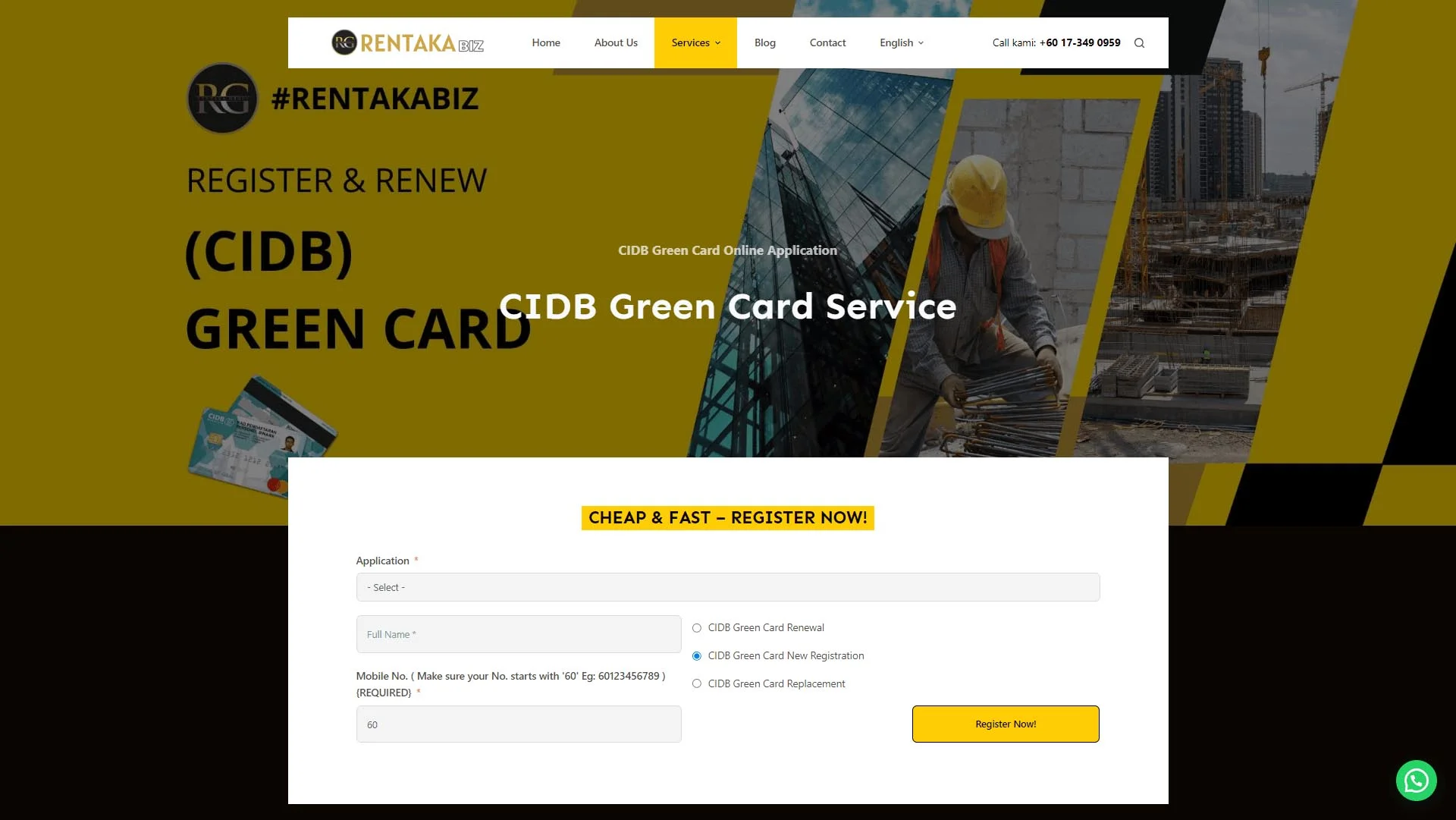 Step 3: Complete the CIDB Green Card New Registration Application Form
After selecting "Local Workers," proceed to fill out the provided application form with your personal details and heir information as indicated below.
Keep in mind that the processing of the CIDB green card registration application will solely take place if the furnished information is accurate. – Guide on How to Register CIDB Green Card
Step 4: Registration Period & Payment Options
Within this segment, you are required to choose the validity period for your registered CIDB green card. Following that, you can opt for online payment (FPX) using ToyyibPay or proceed with manual payment through the provided bank details.
If you lack online banking facilities, you can reach out to us via email at rentakagroup@gmail.com or you can contact us via call/WhatsApp at +60 11-1218 6031 / +60 11-1291 8505. We will assist you throughout the process.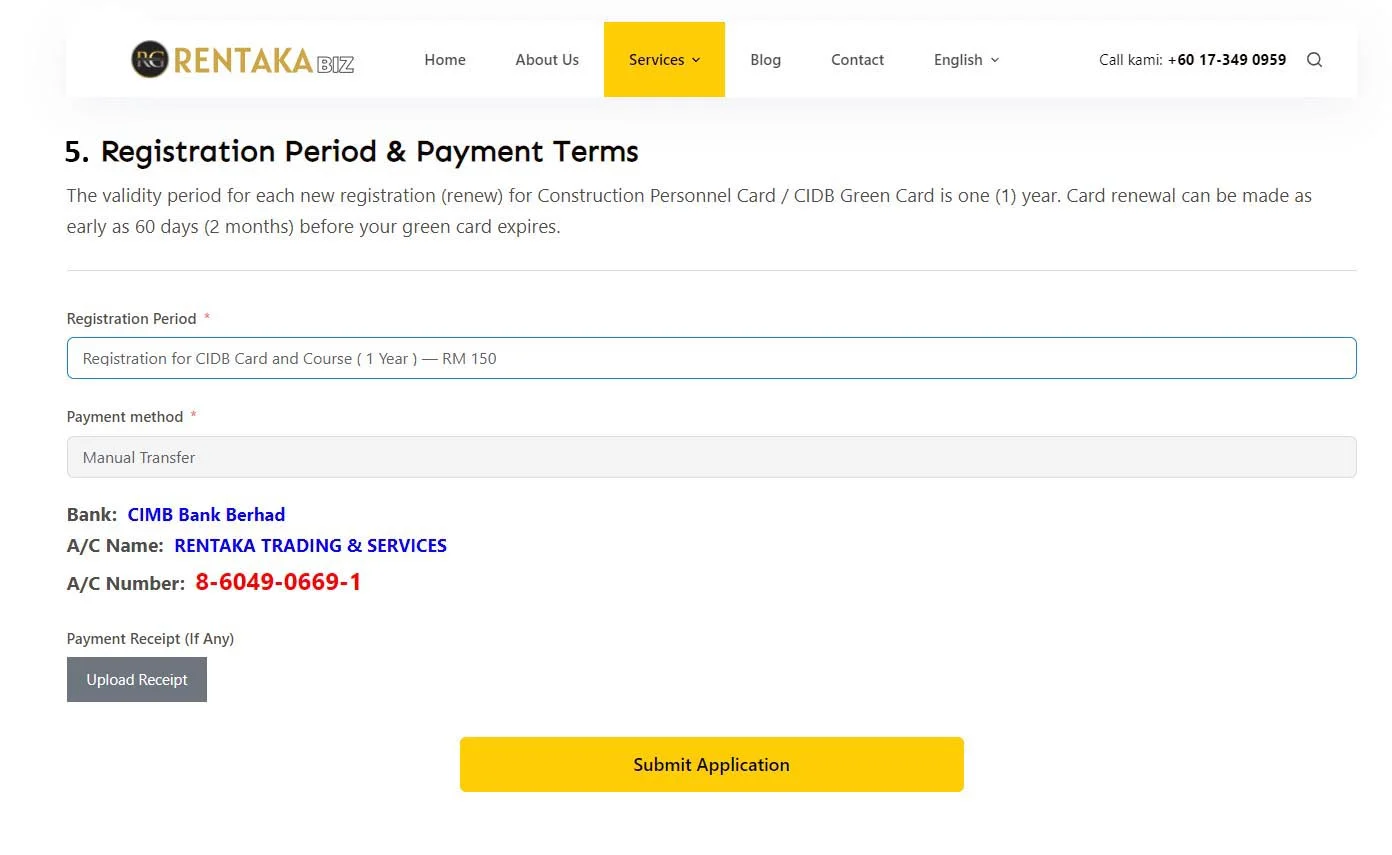 Step 5: Online Banking Payment (FPX)
Opting for online payment requires you to choose "Online Banking (FPX)" from the available options under the "Payment Method" section. – Guide on How To Register CIDB Green Card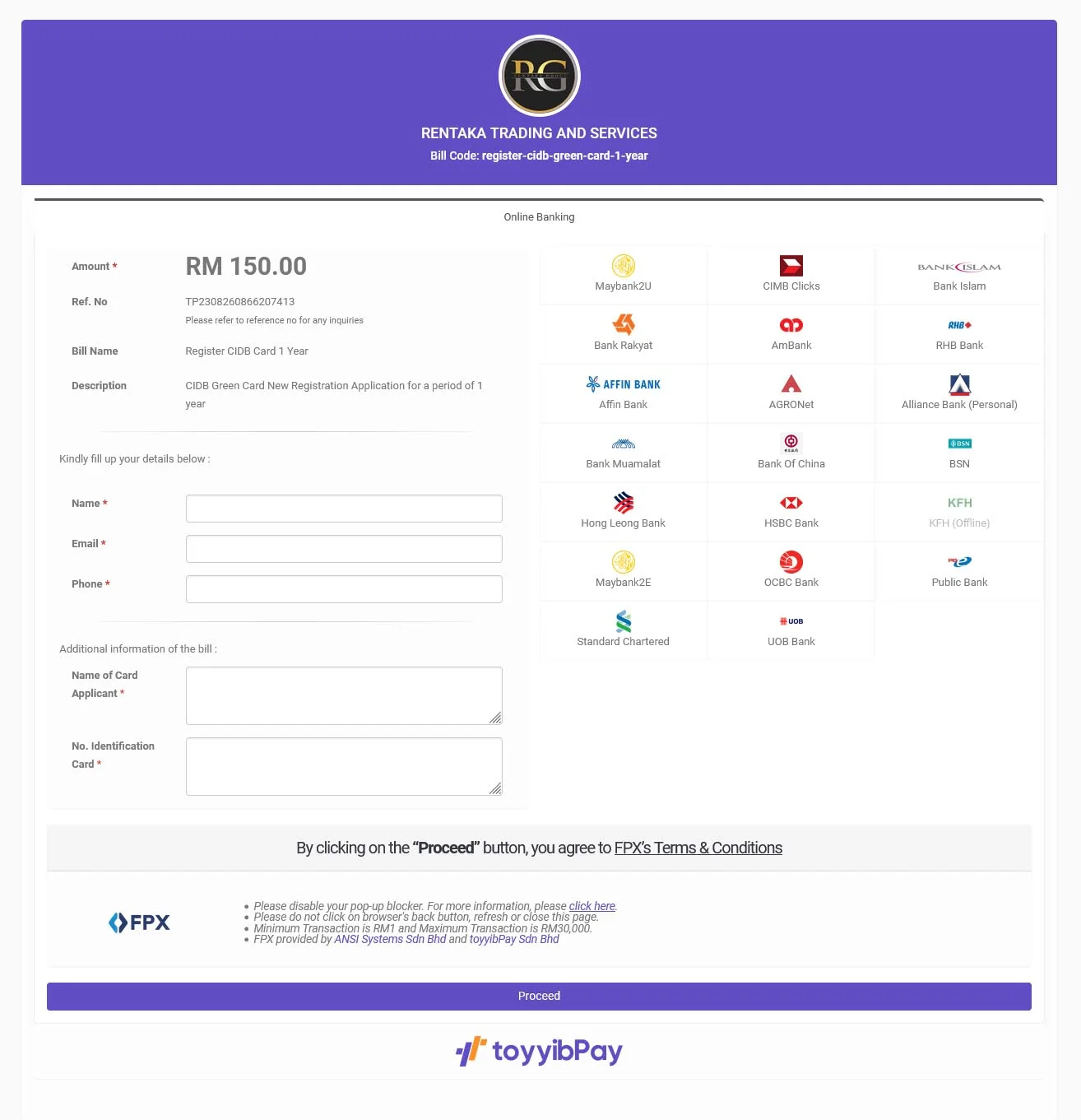 Step 6: Course for New Members (No Prior CIDB Registration)
Individuals who haven't previously registered for a CIDB Green Card are required to attend a mandatory course.
The course duration is 6 to 8 hours per session, beginning at 8 a.m. The trainer will include two break sessions during the course.
After successfully completing the course, participants will be awarded a CERTIFICATE of attendance. Registration must be completed 3 to 5 days before the designated course date, along with full payment for the chosen period.
Step 7: Exemption from CIDB Green Card Course Program (SICW) with Valid Certificates/Cards.
If you possess a "Certificate/Card" issued for any of the courses listed below, you will be exempted from the requirement to complete the CIDB Green Card Course Program (SICW):
NIOSH – Nestle Safety Passport (NNSP)
NIOSH – OM Materials Safety Passport (NOMSP)
NIOSH – Port Safety Passport (NPTSP)
NIOSH – TENAGA Safety Leader Passport (NTSLP)
NIOSH – TENAGA Safety Passport (NTSP)
NIOSH – TM Safety Passport (NTMSP)
Oil and Gas Safety Passport (OGSP)
Air Kelantan Safety Card (AKSC)
Air Selangor – NIOSH Safety Passport (ANSP)
'Blue Card Safety Induction' SHE KVMRT
Contractor Safety Passport System All Risks Work (CPSAR)
E-Idaman Safety Passport (EISP)
Expressway Operations Safety Passport (EOSP)
GAMUDA Construction SHE Passport (GCSP)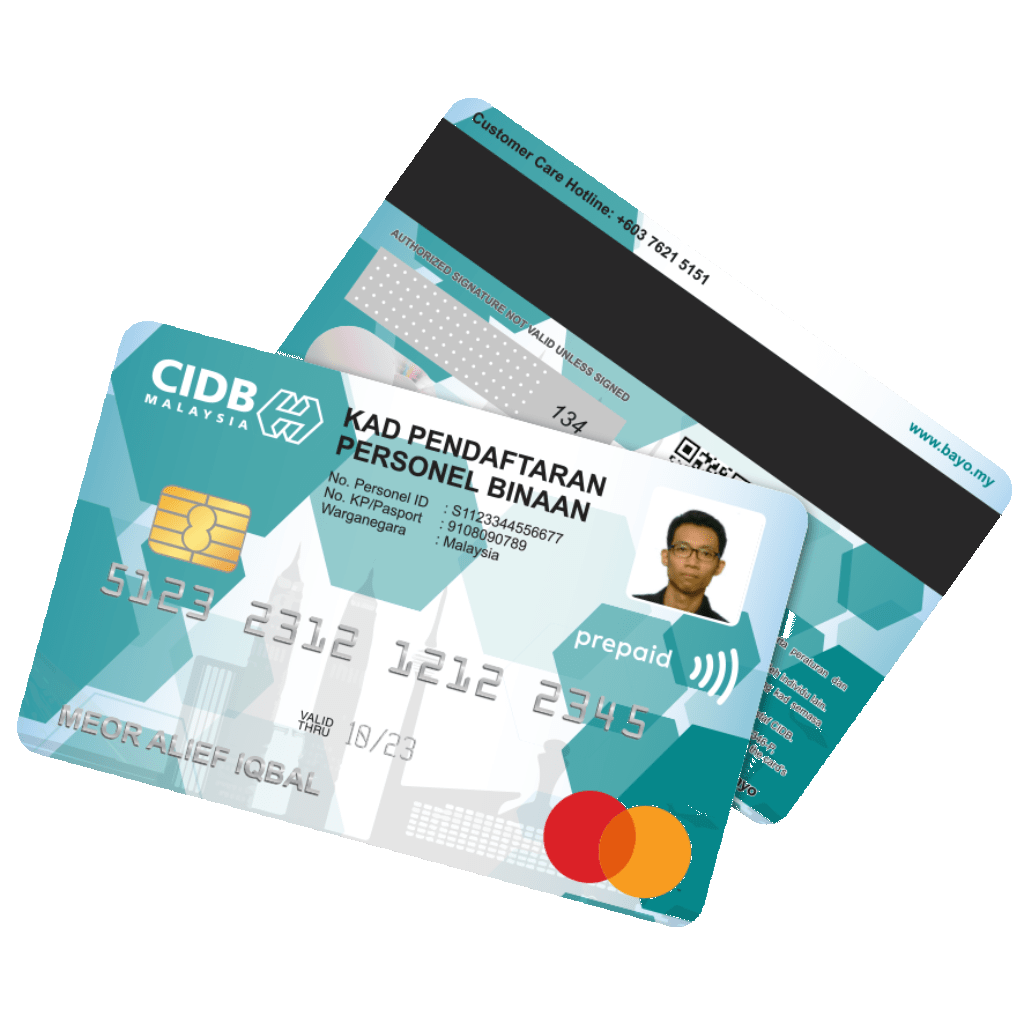 Conclusion
In conclusion, here's a recap of the straightforward and efficient steps online for how to register CIDB Green Card
If you require other services, such as renewing a CIDB card or obtaining a replacement for a lost or damaged CIDB Green Card, please click on the respective service button below.