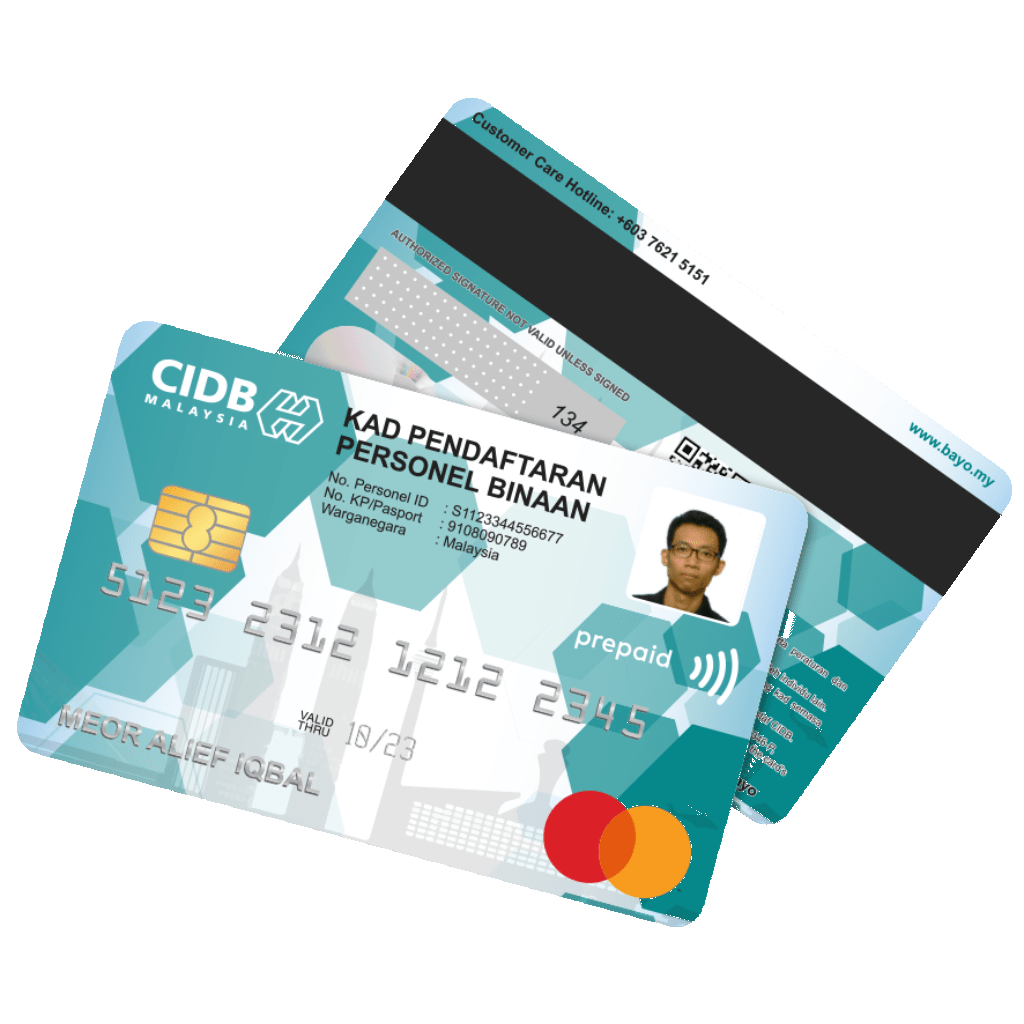 Register CIDB Green Card + Course
Register CIDB Green Card (Information)
Register CIDB Green Card + Courses ( There has never been a CIDB )
The following is a breakdown of the new CIDB green card registration process for individuals without prior CIDB experience:
To obtain a New CIDB Green Card + Course, newcomers must first complete a physical course.

(Learn about the CIDB Construction Personnel Green Card / Smart Card)

The physical course duration is 6 to 8 hours in a single session, with trainees given two breaks. Courses typically commence at 8 am.
Participants will receive a digital CERTIFICATE of attendance the day after course completion (via Whatsapp).
Course registration must be done online through our platform.
Registration must occur 3-5 days before the scheduled course date, (including full payment)
The following are the price ranges for the CIDB Course and Green Card application fees.
Course + 1 Year Card Period = RM 150.00 ~ RM 200.00
Course + 2 Years Card Period = RM 185.00 ~ RM 235.00
Course + 3 Years Card Duration = RM 235.00 ~ RM 285.00
Course + 4 Years Card Duration = RM 275.00 ~ RM 325.00
Course + 5 Years Card Period =

RM 310.00

~ RM 350.00
**The offered price difference depends on the training center vendor in each state.
If you have a "Certificate / Card" for the course mentioned below, you are exempt from taking the CIDB Green Card Course Program (SICW).
NIOSH – Nestle Safety Passport (NNSP)
NIOSH – OM Materials Safety Passport (NOMSP)
NIOSH – Port Safety Passport (NPTSP)
NIOSH – TENAGA Safety Leader Passport (NTSLP)
NIOSH – TENAGA Safety Passport (NTSP)
NIOSH – TM Safety Passport (NTMSP)
Oil and Gas Safety Passport (OGSP)
Air Kelantan Safety Card (AKSC)
Air Selangor – NIOSH Safety Passport (ANSP)
'Blue Card Safety Induction' SHE KVMRT
Contractor Safety Passport System All Risks Work (CPSAR)
E-Idaman Safety Passport (EISP)
Expressway Operations Safety Passport (EOSP)
GAMUDA Construction SHE Passport (GCSP)
** Individuals whose cards have expired for over 10 years must retake the course.
** We will send the Temporary Pass from CIDB to you within 3-4 working days ( excluding Saturdays and Sundays ) after the completion of the course.
** The new card will be sent by CIDB to the participant within 60 working days, based on the address provided by the customer.
Do you want to register for a new card or replace your existing one? Click below.
Do you need help?
Call us now: +60 19-702 8064